Aging Gracefully
Last week I went to see my dermatologist, Sarah Sawyer with Dermatology and Laser of Alabama. I am in search of ways of aging gracefully for you and me.
In the past, I have gone mostly to Plastic Surgeons for botox and fillers.  I am always searching for the best way to age gracefully.  I started botox when I was in my 30's but I really haven't been consistent.  I had my first filler when I was in my 40's.  However, I didn't have one doctor that I was going to on a consistent basis.  Until last week, I didn't realize the necessity of it.
First of all, why a dermatologist over a plastic surgeon.  This totally depends on the plastic surgeon and dermatologist. However, a good dermatologist is someone you need to see on a consistent basis for all of your skin needs even hair loss which will be in a later blog post.  The other plus is a good cosmetic dermatologist has different options to help you to put off plastic surgery or maybe to never have it.
Botox and Filler
My first question to Dr. Sawyer was why didn't Botox work as well as it did the first few times.  It seemed to me that when I first starting getting Botox it worked better.  Dr. Sawyer explained to me that part of it was when you have never had it done before it is such a big improvement that maybe after time you don't notice such a big change.  The one mistake I have been making all these years is not being consistent with getting botox.  Dr. Sawyer recommends getting Botox every 3 months.  Over time you will save money because you will get fewer units each time and the lines will never have the chance to get deep.
As we talked about the different options for me to age gracefully, Dr. Sawyer noticed that my face had some lax to it around the jawline.  She recommended using a filler called Voluma.  Voluma acts as a "thumbtack" to lift and add volume. I had a couple of areas around my mouth that needed some filler as well.  She also put some botox around my eyes and around my forehead in the brow area to lift my brow.  I had no bruising at all.
Dr. Sawyer also recommended adding SkinCeuticals C E Ferulic to my morning skin routine. If you are in Birmingham you can purchase this at her office.  Click here to read my post about my morning skin routine.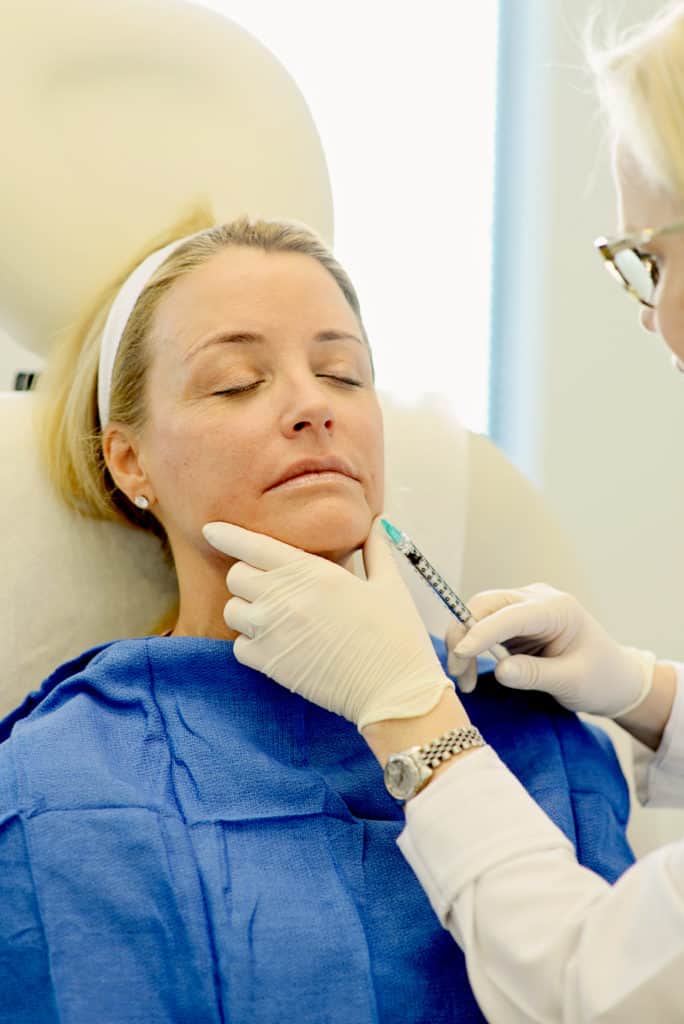 Stay tuned for more posts on Aging Gracefully With A Little Help From My Dermatologist.