Can you believe it is already November!  Do you struggle with dressing for the holidays?  No worries, I have got you covered.
My favorite color right now is a rust copper color like this dress I am wearing.  I bought a sweater similar to this one that is about the same color.
Thanksgiving Day Outfits
Most of the time on Thanksgiving I am at the beach so my outfit is super causal depending on the weather.  But this year we are going to my in-laws so I will be wearing something comfortable and stylish.  I am loving Ulla Johnson's dresses right now. Recently, I bought this skirt and I wore it with a white t-shirt and my favorite jean jacket and boots.  I will also wear it with this turtleneck and knee-high boots during the colder months.
I love the idea of being more causal and wearing my favorite jeans with this sweater and some boots. These faux leather pants and a black turtleneck would be super easy and chic.
Here are some other ideas to wear on Thanksgiving Day.
Holiday Cocktail Party Outfits
This dress will also be perfect for any Holiday Cocktail Party I am invited to. Feel free to send me an invite to your party. But if I get invited to more than one you will find me in one of my favorite Black Halo jumpsuits from Gus Mayer.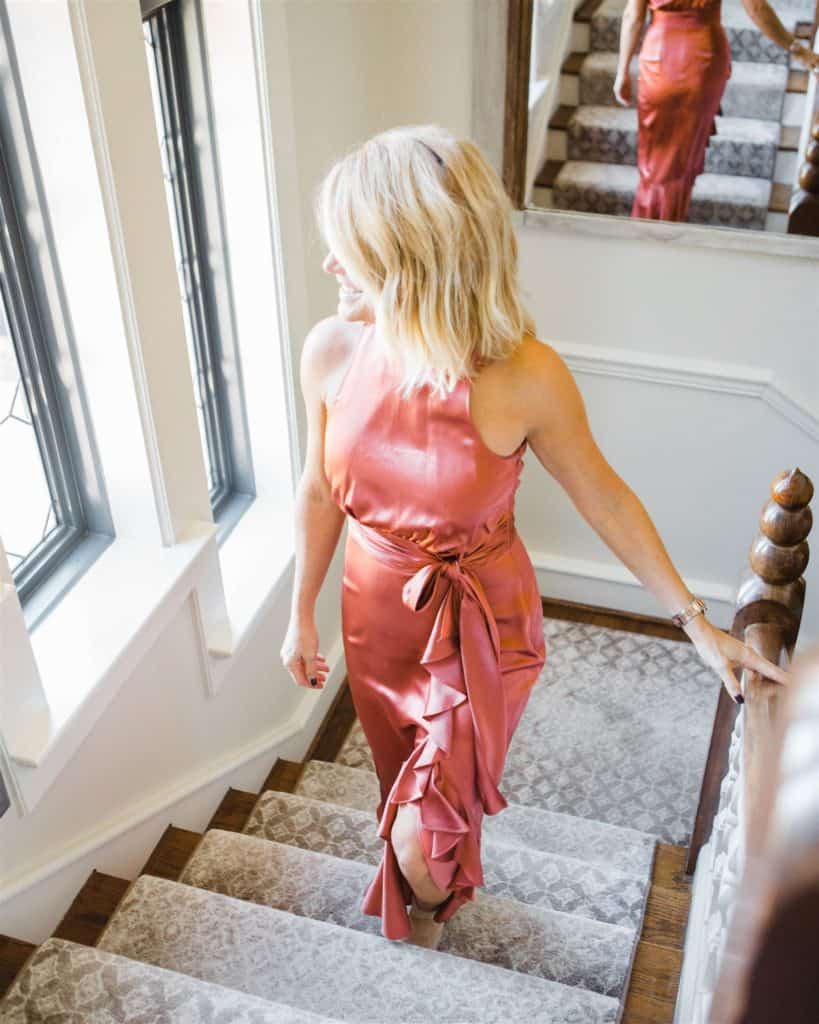 Here are more ideas for the Holiday Cocktail Party.
One thing to make sure of when you are dressing for the Holidays is to be sure to try it on before the event.  I have waited until the day I wanted to wear something only to realize I don't have the right undergarments or shoes or something doesn't fit right.   When I don't plan ahead I am never as happy with my outfit.  When you feel good in your clothes you have more confidence and let's face it we all want to feel confident walking in anywhere especially during the Holidays.
Also, the Holidays are a great time to wear those items that are your investment pieces.