To be honest, I do not drink smoothies very often, but sometimes I need a quick healthy meal to take with me on the way out the door. On those days I reach for my favorite smoothie. My friend and fellow blogger, Meredith showed me this recipe and then I tweaked it to be my own.
I love learning new recipes and then adapting them to the things I like.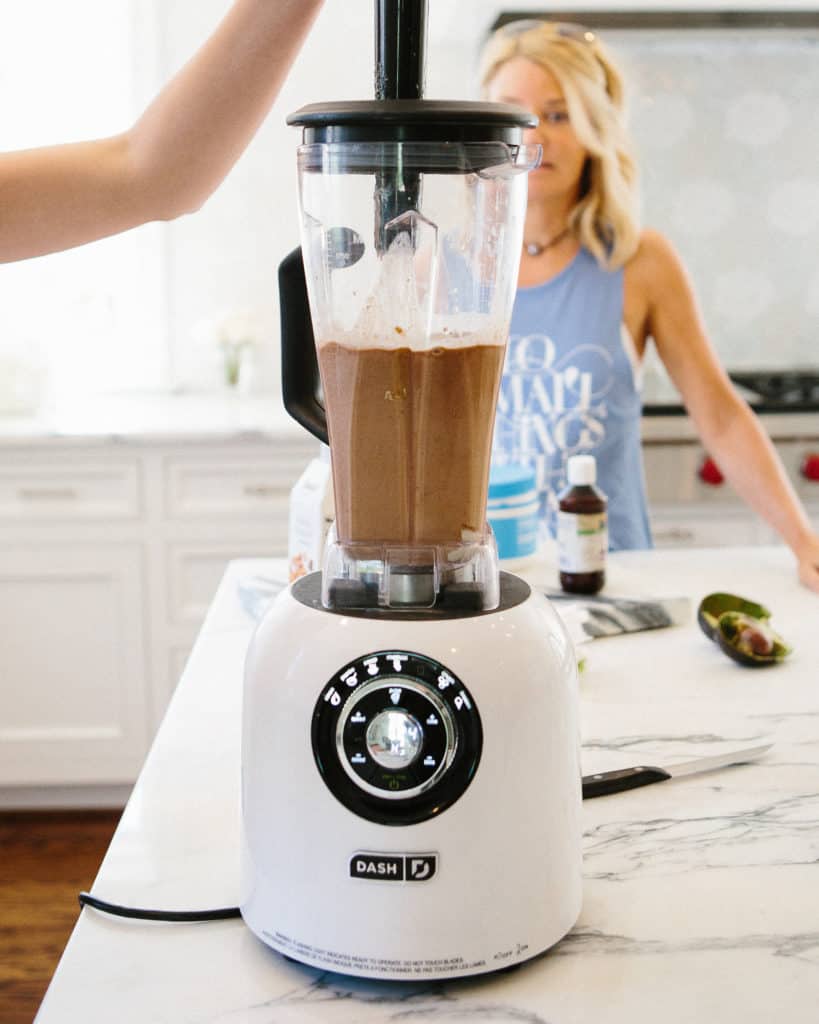 Planning ahead is the key to being able to prepare a quick healthy meal-on-the-go.
Having the right ingredients on hand is the key to planning ahead.  My key ingredients are frozen fruit, cauliflower rice, almond or coconut milk, MCT oil, collagen powder, a variety of nut butters.  I can usually throw together a smoothie quickly with these items and anything else I may have.
The original recipe from Meredith called for the Elmhurst Milked Peanuts Chocolate.  I substituted almond coconut milk instead.
My Favorite Smoothie
This makes enough for you and your friend.
Shop the post: