Self-love
Have the Holidays worn you out? Remember to give yourself some self-love today.  Last week when it snowed here, I went out for a little while and played in the snow and just acted like a kid.  It felt so good.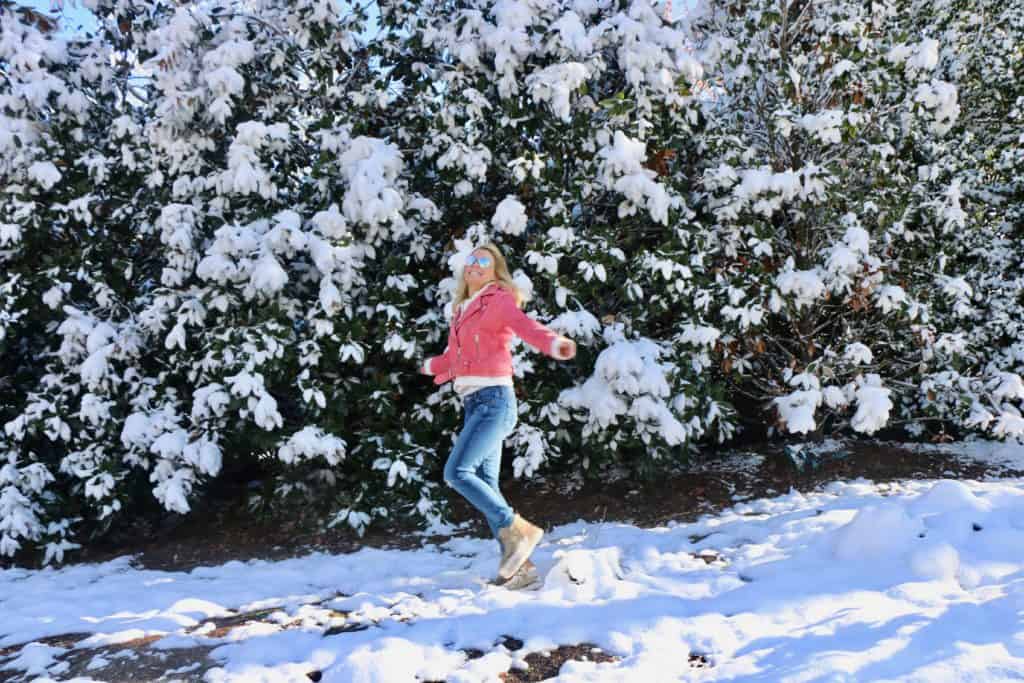 Sometimes we get so caught up in being serious about everything. Take time out of your day to laugh, skip, jump, or do anything that brings a smile to your face.  That is real self-love and real self-care. Read my post about how important self -care is to your health.
My Mother gave me a book a long time ago Dance While You Can – Gentle Reminders to Help You Live to the Fullest by Lance Wubbles.  I read it again recently.  See my post here. It reminded me of the saying "Dance Like No One Is Watching".
When we are all grown up, we feel like we can't act like kids and be goofy.  One of the many things I love about my husband is the way he makes me laugh. He can act just like a kid and do silly little things that bring a smile to my face.  Not too long ago, I was out of town.  When I got back home, I found these silly little stickers stuck in random places in my bathroom and dressing room.  It brought such a smile to my face and really made my day.
Did you know laughter can be the best medicine? Check out this article and all the benefits there are from laughing.
So give yourself some self-love and enjoy the Holiday Season!
My jacket that I am wearing was a little more self-love to myself.  I had seen it when I was in NYC and I just loved it.  I snagged it on Black Friday with a discount.  To get the same deal click on the picture below. The bright pink color is a great color to add during the winter months. With all the Holiday sales going on it is a good time to give some self-love.  Shop some of my favorites here.