A few weeks ago I went on a girls getaway to 30A. (If you don't know about 30A check out my post here.) A girls getaway can be one of the healthiest things you can do for yourself and your friends.  Connecting with your girlfriends can be the ultimate self-care.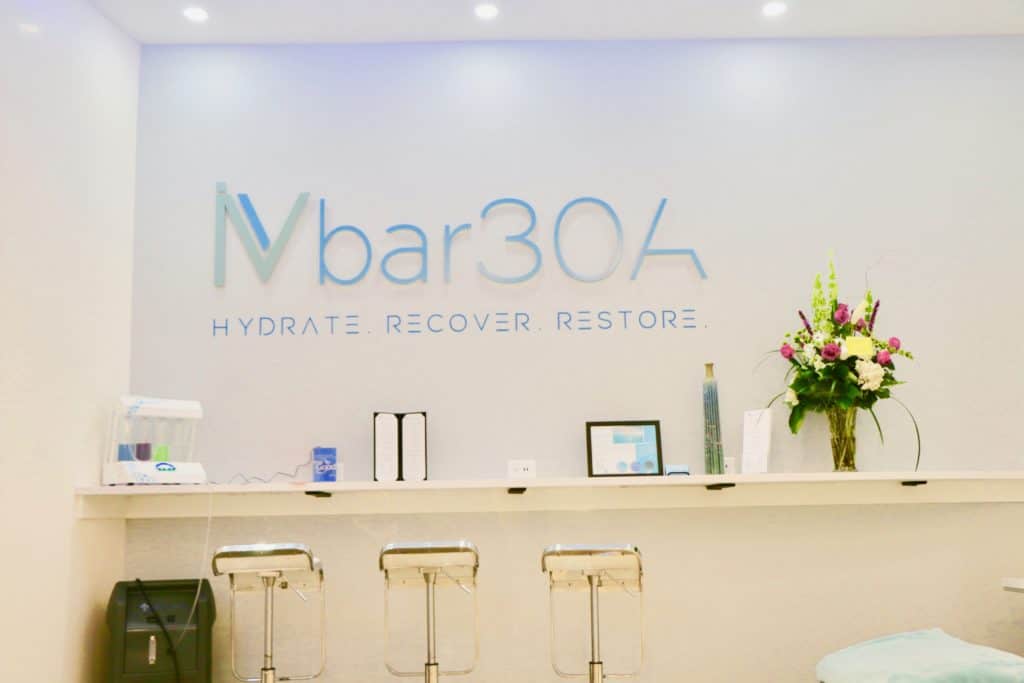 My girlfriends and I had been pretty busy before our time together (read here) so we really needed some time to rest, reset, and recharge.  As I was trying to think of something special for us to do, I remembered someone telling me about an IV bar on 30 called IV Bar 30A.
IV Bar
Before my girlfriends got to my house, I stopped in to get the brochure from the IV bar 30A.  After I had the menu in hand, I sent it to my friends.  We all decided we needed the "Happiness" IV.  I called ahead to set up our appointments and decided we would talk to them when we got there to decide what IV therapy we really needed.
The IV Bar is located within The Aesthetic Clinique. The space is beautiful.  It is decorated with beautiful art from local artists Matt Staver (you can find him on Instagram @mrstaver) and Jonah Allen.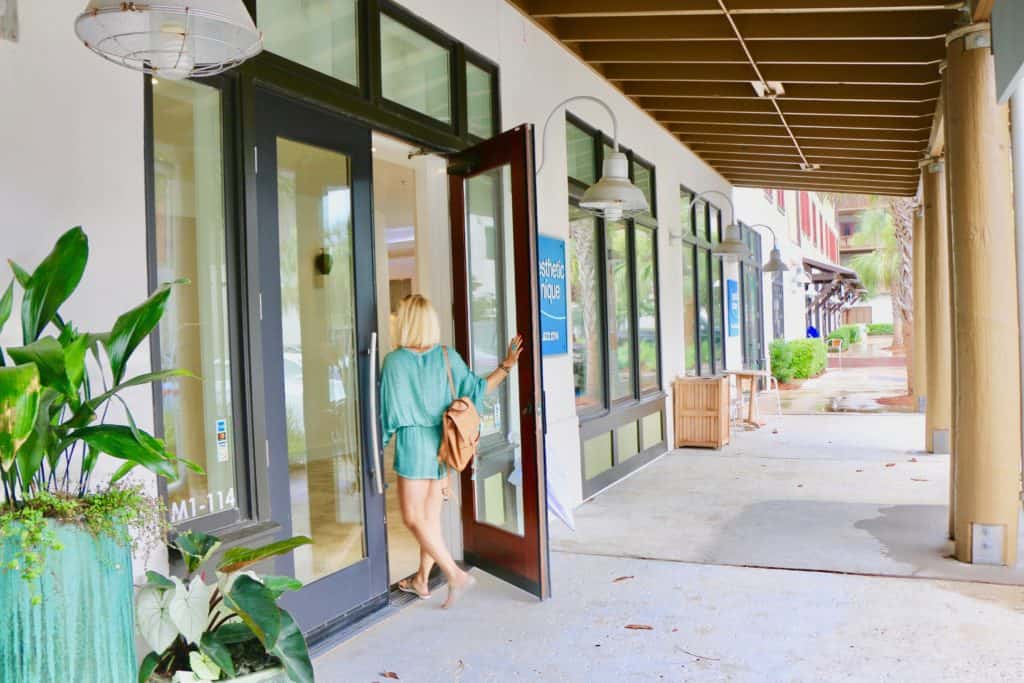 When we first walked in we instantly loved the feel of the place and of course, all of the girls were so nice.  We filled out some paperwork and then went to settle in these beautiful reclining chairs.  I felt like we were at a spa.
After talking to the nurse, we all decided on getting the "Beauty" IV.  It was such a relaxing morning laying there and getting infused with our beauty cocktail that promised to replenish, restore, and revitalize our bodies from the cellular level, improve our hair, skin and nails.
Later that afternoon we all agreed that we felt so much better.  We felt so much more energy and the biggest difference we saw was the hydration in our skin.
It was a perfect way to start our girls getaway.  If you are looking for more ideas for a girls getaway check out this post here.