I have tried a subscription box or two before, but now I have my favorite one Box Of Style By Rachel Zoe.  I started seeing it on Instagram back in the spring.  In fact, one of my favorite bloggers SoHeather wrote a blog about it.  After seeing how she styled it, I had to order one for myself.
Summer Edition – Box Of Style By Rachel Zoe
I am heading to the beach today and I will be bringing along all of the items I received in the summer edition.
Exclusive: Rachel Zoe for Box of Style Straw Bag
Choice Item: Skova Travel Towel
Exclusive Bindya Lace-Up Cover-Up
For Love and Lemons Loop Fringe Earrings
Kate Somerville ExfoliKate Glow Moisturizer
All of this together is worth over $400 and you can get it all today for $74!  I know unbelievable right? Click here to order yours today. Be sure to use the code RZBOS25.
All that I needed to add is my shoes, sunglasses, and of course the pearls that I told you about in this post.
What Is Box Of Style?
Luxury subscription service curated by designer and editor, Rachel Zoe and delivered 4 times a year
Each season, the box contains at least 5 statement staples (fashion, beauty, and lifestyle) to elevate your everyday look
$99.99 quarterly or $349.99 annually
When I ordered my box of style, I went ahead and joined for the year.  It is a better deal and you still use the code RZBOS25 to receive an additional $25.
My friend Cathy (The Middle Page) did a post on Box Of Style with Chic At Every Age.  Check it out here.  I love how these girls each styled it differently.  If you are into fashion, like me I would suggest you follow these girls.  At least once a month they take a trend or a piece of clothing and each style the way they would wear it.
So what are you waiting for, go ahead and order your box today for yourself, your friend or maybe both of you? I couldn't be happier with this purchase.
Click here to order your Box Of Style By Rachel Zoe.  Be sure to use the code RZBOS to get $25 off the regular price of $99. Want to save even more? Just go ahead sign up for the subscription box for the year.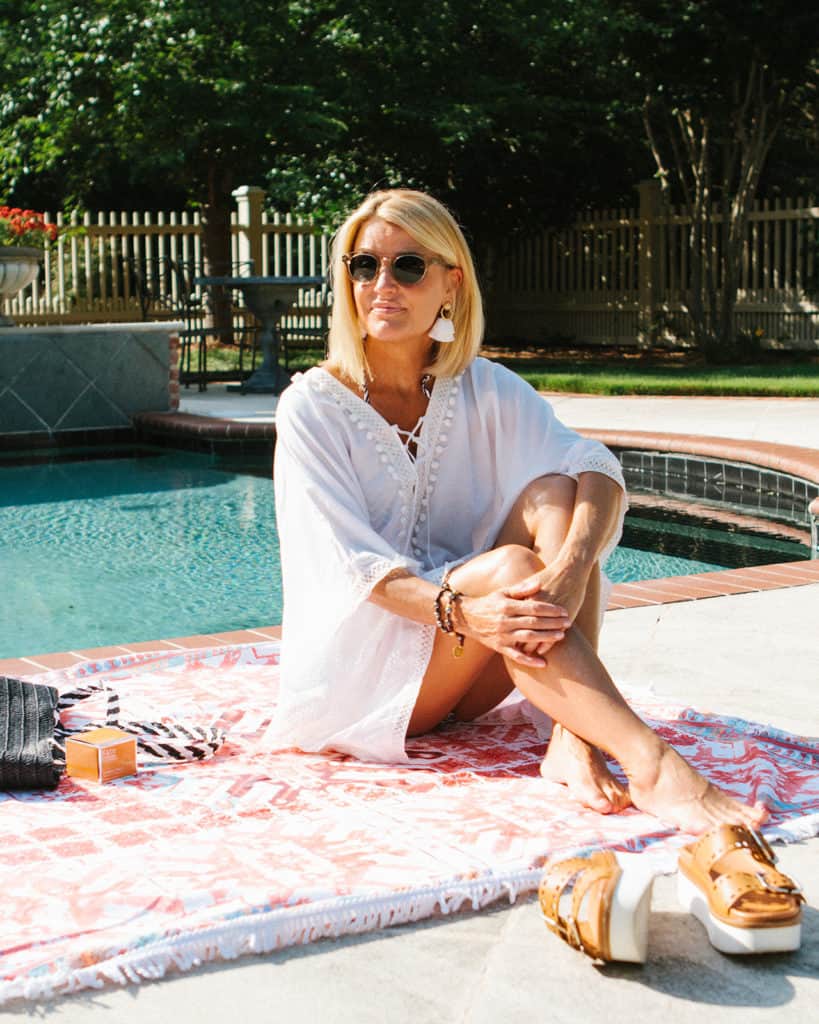 Shop this post: