Ever since I posted The Way I Lost Ten Pounds, I get questions about what I eat or drink.  So last week, my friend Meredith, The Southern Source and I got together to make a couple of things to show you.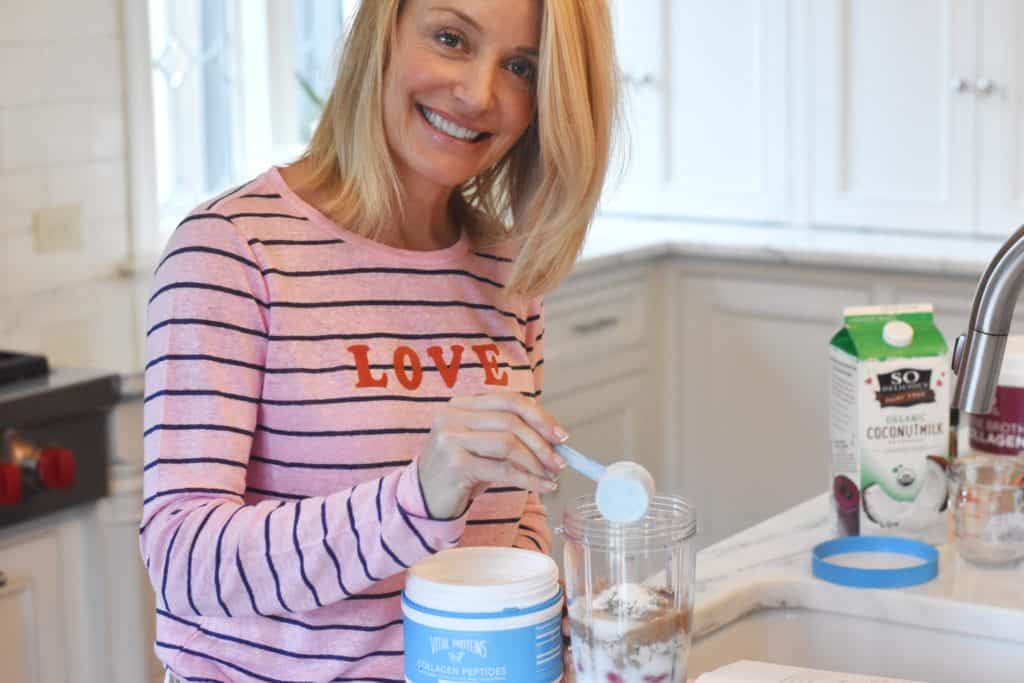 With Valentine's Day right around the corner, we thought this would be a great time to share A Strawberry Power Smoothie. I have recently added smoothies to my eating plan after I made my green smoothie here. Smoothies are so quick and easy to make.  Most traditional smoothies and shakes are filled with sugar, but this one is filled with nutrition and goodness without the added sugar.  Great for a quick breakfast, lunch, or midday snack on the go.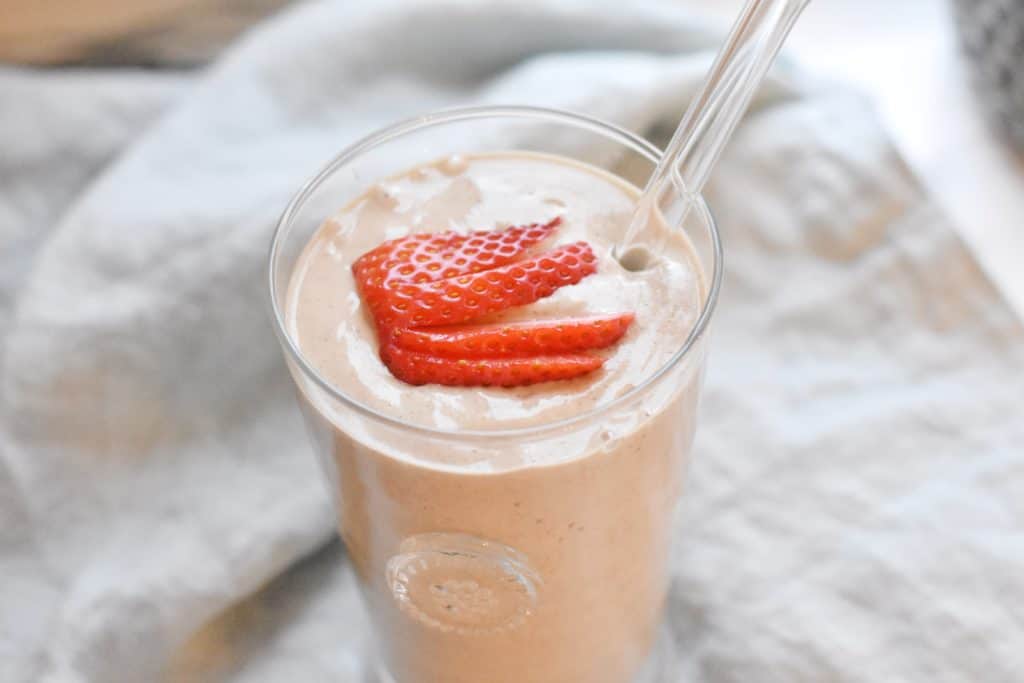 Strawberry Power Smoothie
1/4 cup unsweetened coconut milk
1/4 cup water (or more for desired consistency)
1/4 cup frozen strawberries
1/4 ripe avocado
1 tablespoon raw unsalted almonds
1 tablespoon hemp seeds
1 tablespoon almond butter
1 teaspoon chopped fresh ginger
1/2 teaspoon ground cinnamon
3 drops of stevia
2 scoops of Vital Proteins Collagen Peptides
Combine all of the ingredients in a Nutribullet and blend until smooth.
This smoothie has become one of my favorites! If you want more smoothie recipes grab My 5 Favorite Smoothies by clicking here.
Let's talk about plans for Valentine's Day.  I am not a fan of going out on February 14.  The biggest reason is the restaurants are full and hard to get into and the other reason is the menus tend to be prix fixe. I don't like prix fixe menus because it encourages overindulgence.
Overindulging in anything is not living a balanced life.  There was a time in my life that I overindulged in many things, food being one of them.  You just don't feel good when you overindulge.
Our plans will consist of a simple meal probably my favorite, salmon, roasted cauliflower and a salad.
What about you?  Do you like to go out for Valentine's Day?
Shop this post: