There are one necklace and bracelet that I wear most of the time.  Can you guess what it is?  It is my Tahitian pearls.  These are not your mother's pearls. I love these pieces because they really reflect my style, classic bohemian.
I never really cared for pearls until I saw Wendy Mignot Design's at La-Vie-Est-Belle on 30A in Seaside.  All of her designs are my absolute favorites!  Every time I walk in there it is hard for me to leave without buying a new piece. The good news she has varied price points.  In other words, a piece for everyone.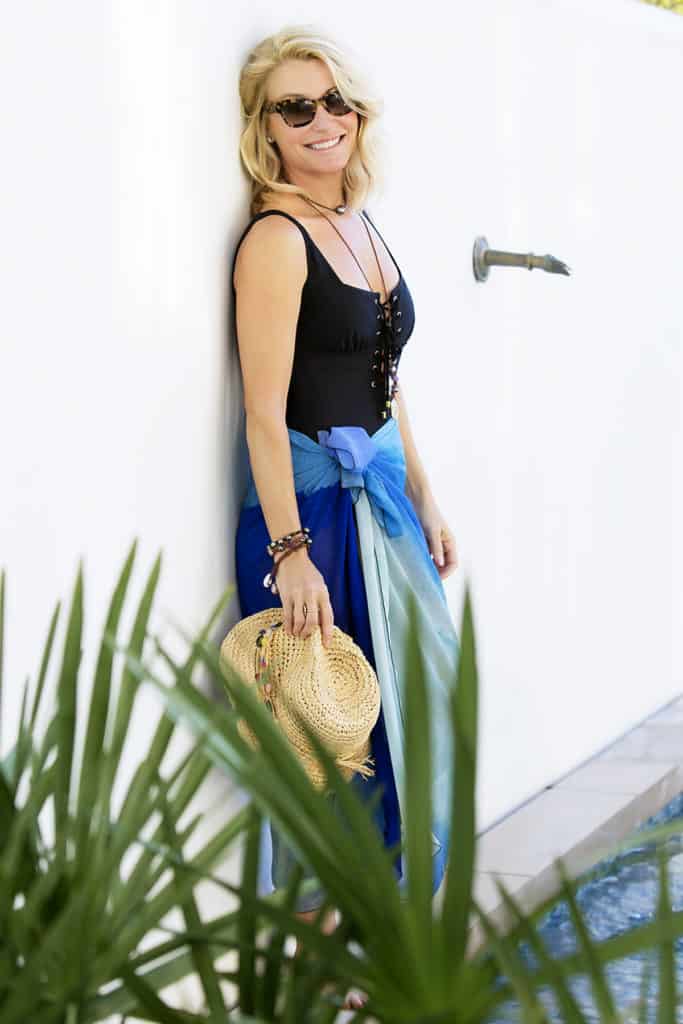 All of Wendy's designs are one-of-a-kind jewelry.  They are a reflection of her adventures at sea, with each design reflecting family, culture, and heritage.
Wendy was the first one on 30A to bring leather and pearls together.  Her style and beauty along with her artistic talent are what makes her designs so unique.  She mixes the finest Tahitian, South Sea, and Freshwater cultured pearls, while also encompassing sea glass, shells, stones and an exclusive presentation of ancient and shipwreck coins.
If you are near 3oA you have to stop in her store in Seaside. You will not be disappointed.  Seaside is a beautiful place to stay, visit and walk around.  After you have bought your one-of-a-kind piece from Wendy, go grab lunch at my favorite place, Bud and Alley's.
If for some reason you can't get to Seaside, not to worry.  You can shop online at Wendy Mignot. You can also follow on Facebook here. Be sure to check out her Instagram.  You will become as addicted as I am.
If you are looking for that one piece of jewelry to wear with everything, this is your perfect piece.  You can dress it up or down but my favorite way to wear it is every single day!
All of the pieces in these photos are Wendy's Designs and can be found at La Vie Est Belle.
What is your favorite piece of jewelry?
Photos by : Shelli Allen Photography