Last week, I was telling you how to get rid of unwanted hair.  You can read the post here.  Now, let's talk about hair loss.  Recently, I had a friend start losing her hair due to a traumatic eye injury she had a few months ago.  It is called Telogen Effluvium. Thankfully, all of her hair will come back but what are your options for hair loss if there are other reasons?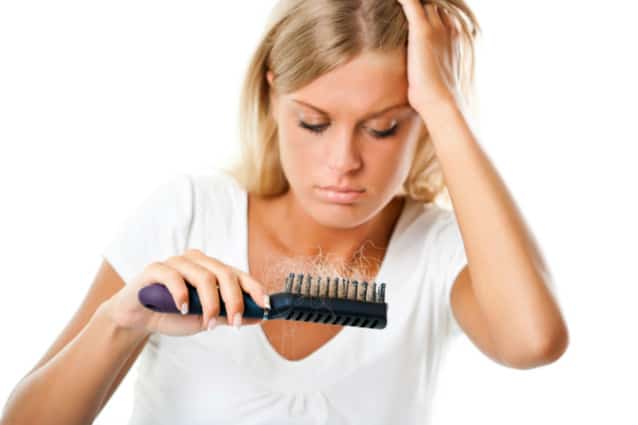 I was surprised to learn hair loss or hair thinning in women is as likely as it is in men.  Most women notice it in their 50's or 60's but it can happen at any age. Luckily, I have never experienced this.
rs you Hair loss can happen for many different reasons.  If you do experience hair loss, I would first recommend seeing your general internal medicine doctor or a medical dermatologist like Dr. Smith at Dermatology and Laser of Alabama.
Before you can solve the problem you need to find out the reason for the hair loss. Most of the time, the first step is to take blood work to make sure a thyroid gland or autoimmune disease isn't the problem. After those things are ruled out, the doctor will probably ask you questions about your mother, aunts, and grandmother.  Hereditary hair loss is the most common.  It affects over 30 million American women according to this article.
A couple of weeks ago, I met with Margo, the Physician Assistant at Dermatology and Laser of Alabama.  We discussed all of the different options for hair loss.  The treatments are Rogaine (Men's version), Vivisal Hair Growth Vitamins, systemic hormonal therapy, and PRP.
PRP – Platelet – Rich Plasma
So what is PRP?  It stands for Platelet – Rich Plasma.  Read this article to find out exactly what PRP is and how it works for hair loss. Most of the time, DLA recommends PRP with some of the other treatments above depending on how aggressive someone wants to treat their hair loss.
One thing to remember the quicker you try some of these options the more success you will have in reversing hair loss.
The main thing is to know you are not alone and there are options.  You do not have to live with hair loss.  Contact DLA today and find out your best option.