Skincare is so important to me. That is why I am excited to be partnering with @Dove, a brand that cares for your skin's overall health.
As I get older, skincare has become more important. It really is the key to Aging Gracefully.
Cleansing my skin thoroughly is the first step in my skincare routine. I use to think that my face needed to have that "squeaky clean" feeling.  However, a recent Dove survey found that 86% of dermatologists report that the "squeaky clean" feeling means your skin might be stripped of the moisture and nutrients it needs.
That is why I love Dove Beauty Bar. Unlike basic soap bars, Dove Beauty Bar gently but effectively cleanses, leaving soft, smooth skin.  I can feel the difference.  Dove Beauty Bar gently removes all of my makeup without stripping any of the moisture from my skin.  In fact, Dove's signature ¼ moisturizing cream with skin-natural lipids helps replenish nutrients lost during the cleansing process. It is nice to have one product that I can use on my whole body and my face. Dove is the #1 Dermatologist recommended Bar.  I love that fact that anyone, no matter their age can use Dove Beauty Bar and get all of the benefits from it.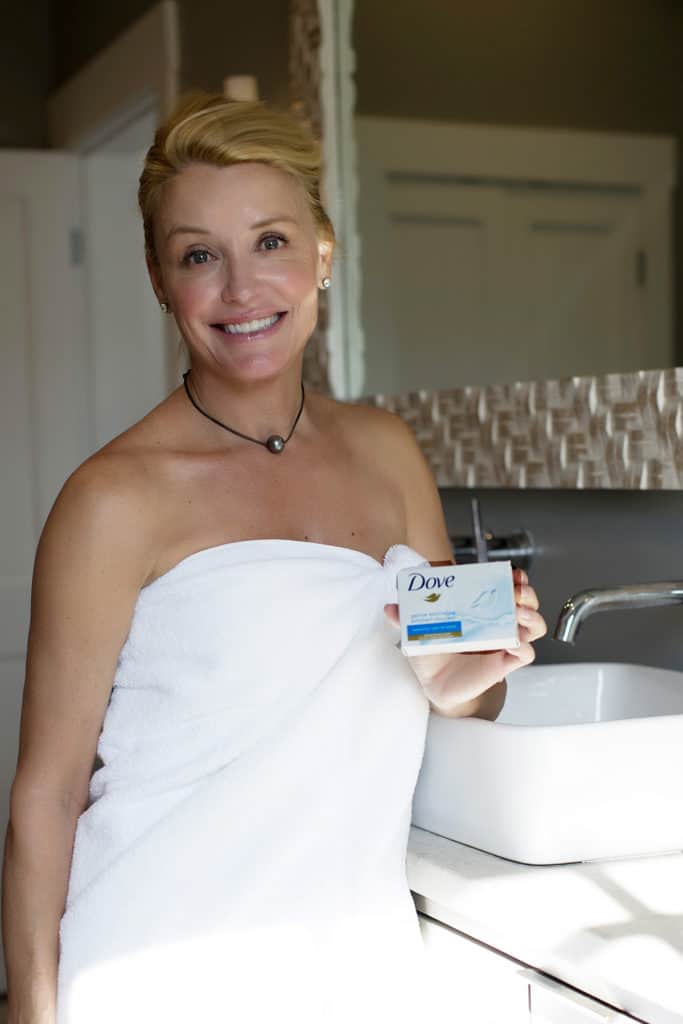 Dove Beauty Bar is the most affordable part of my skincare routine.
It is sold at mass, food and drug retailers nationwide.  Making it so easy and convenient to buy.
The iconic Dove Beauty Bar, with its superior, mild formula, has remained essentially unchanged since its launch in 1957 providing the same great care and beauty benefits to women for more than 60 years.  Now, that says a lot.  It is even older than I am and has withstood the test of time.
Caring for my skin is a part of my self-care routine every day. Self-care is what helps me to feel and look my best today and every day in between.
Have you tried Dove Beauty Bar?  Go get your Bar today and feel the difference for yourself.
This is a sponsored post written by me on behalf of @Dove.