Last Monday, I headed back to Dermatology & Laser Of Alabama for another part of my Aging Gracefully.  I went in to check out the Dermaplaning and Hydrafacial. I really believe good skin care and a healthy lifestyle go hand in hand with helping you look and feel your best at any age.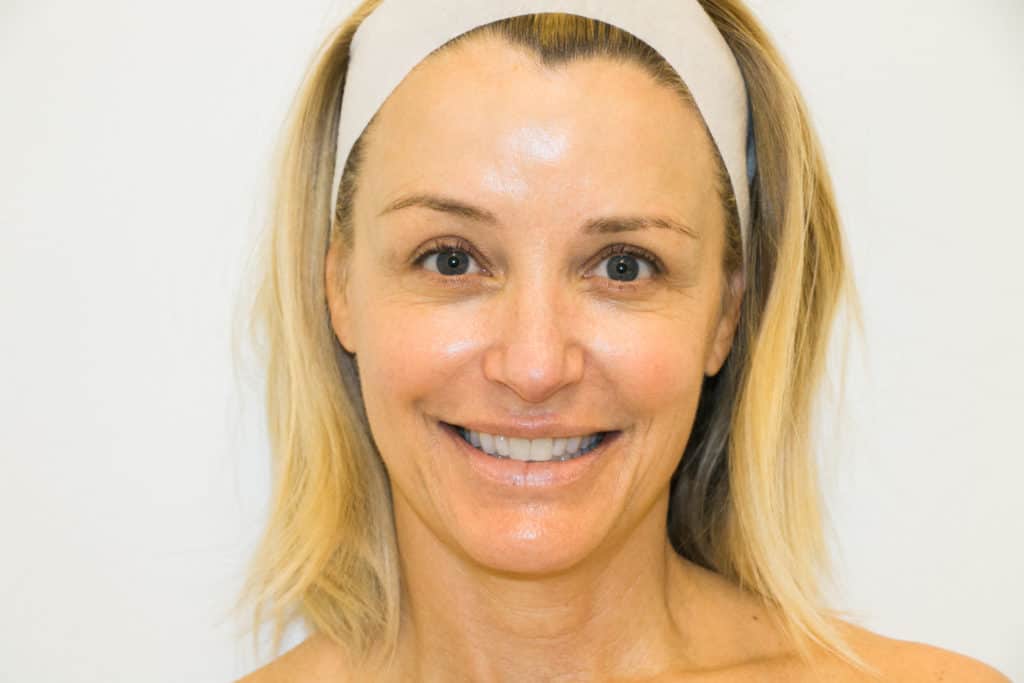 Exfoliating The Skin
Have you ever heard of Dermaplaning?  If you haven't you can read about it here. I have been doing it for years at different places.  I have found that if I do it on a consistent basis my skin looks so much better.  Most of the time an esthetician does the Dermaplaning.  I have had several estheticians do this on me so I know a good esthetician when I find one. Lauren, at Dermatology & Laser of Alabama, is one of the best.
In the past, when I have had Dermaplaning the esthetician usually puts on some sort of light peel.  Once you have had dermaplaning your skin can absorb more of the product into deeper layers. The other benefit from Dermaplaning is my foundation glides on my face.
The Facial
Lauren recommended that I get the Hydrafacial after my Dermaplaning. In the past, I have tried different types of facials and I haven't been that impressed.  But I have to tell you, I loved the Hydrafacial. The Hydrafacial made my skin look amazing.  My husband even commented on how good my skin looked and he didn't even know what I had done.
I was so impressed with everything that I immediately signed up for Dermatology & Laser of Alabama's VIP Club. It may seem like a luxury to take care of your skin but to me, it is part of my self-care and anti-aging lifestyle.
I don't mind getting older.  In fact, I like getting older.  That means I am still alive and can continue to follow my dreams. I am much wiser and feel so much more comfortable in my own skin the older I get.  I don't want to be 20 or even 30 again.  I like being 52.  My biggest goal for me and for you is to live the best we can and make the best choices to stay healthy and vibrant so that we can live quality lives into our 80's and 90's.
Call Dermatology & Laser Of Alabama (205-870-3303) today to schedule your consultation with Lauren or Nadia.  Either of them will perform an in-depth skin analysis to provide an experience tailored to YOU and your specific skincare needs.
Mention Well and Worthy Life and get a 10% discount on your first treatment.