Using the right skincare products is key to aging gracefully.  As I have been on my wellness journey I have become even more aware that it isn't just what I put in my body it is what I put on my body that matters too.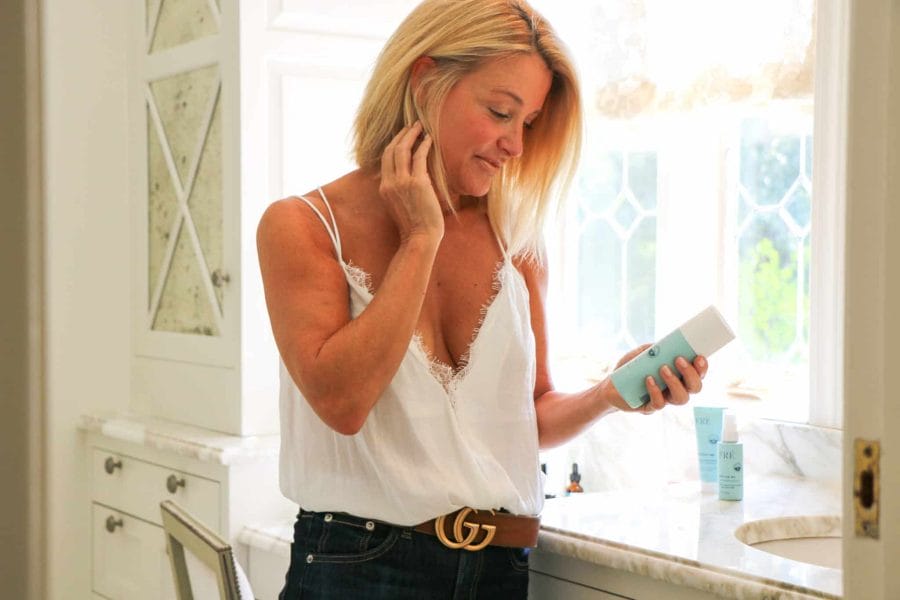 Most of us have heard about eating organic and staying away from too many processed foods.  But what about what we are putting on our body?  I have been reading more and more about this and how what I use on my body can affect my hormones and even make me hold on to weight.
I will be honest, I don't understand it all.  But it all makes sense to me.
So when Fré Skincare asked me to do a review on their products, I was excited to try them.  They sent me the Skincare Resilience Set.  It has 3 products in it with a little bag to carry everything. (It is great for traveling.)
Fré Skincare Products
Protect Me– Defense Facial Moisturizer – I love the way the moisturizer glides on.  It has an SPF of 30 and is water resistant.  I can use this every day but one of the main things that I believe is so important in aging gracefully is that it protects my skin from the sun with none of the bad stuff. Also, when I sweat, I don't feel it running off into my eyes and stinging my eyes.
Purify Me– Hydrating Facial Cleanser – I usually just use Cetaphil to clean my face but now this is going to be my go-to cleanser.  The smell is wonderful and it has these little beads in it that I feel like makes my face cleaner.
Revive Me– Deep Replenishing Serum – Serum is one of the most important items in good skincare for aging gracefully.  I have used a variety of different serums.  I am not sure if I have used this product long enough to know for sure but so far I really like this product too.  It is enriched with Argan Stem Cells. Argan Stem Cells are well known for their anti-aging properties.  Click here to learn more.
Fré is formulated for skin that sweats.  Well, I definitely do some of that. While I don't run anymore or play tennis like I used to, I love to walk outside.  I really wish I would have had this product years ago.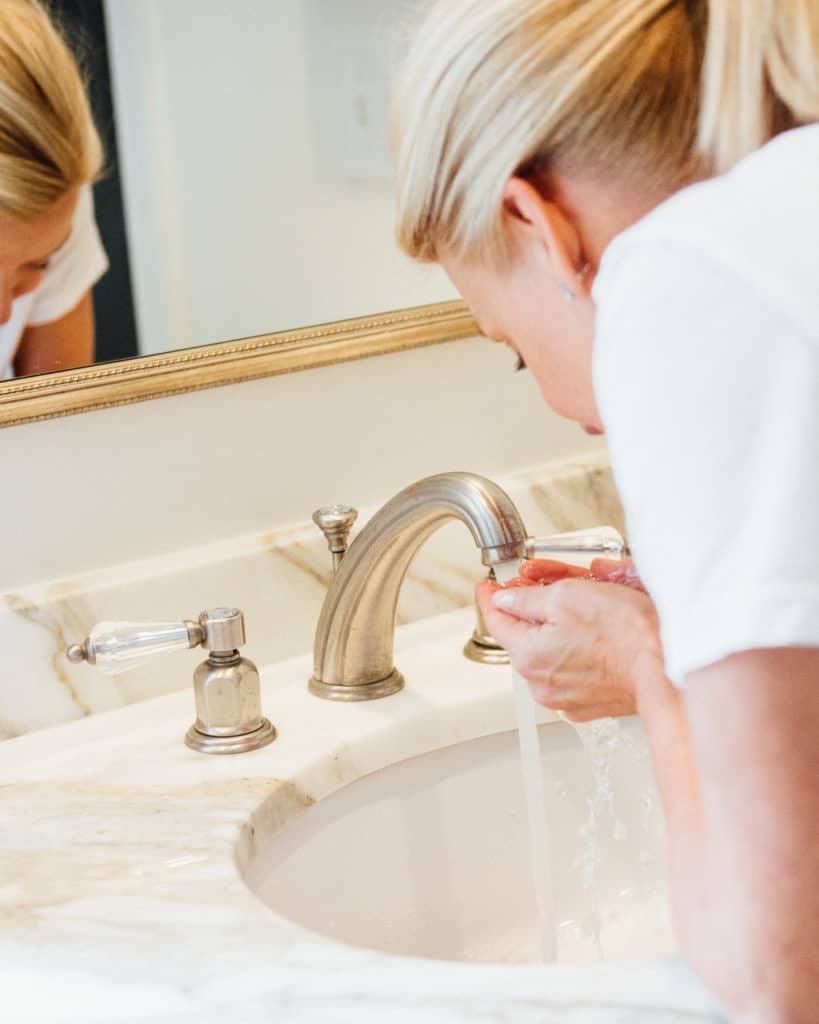 One more thing I LOVE about this company is with every skincare set that is sold, Fré plants a "Tree of Life" (Argan tree).
Click here to order your skincare today with 25% off by using the code DEANNAP25.  This code is only good for 48 hours.
Looking for more information on Aging Gracefully?  Check out these posts.
Aging Gracefully With A Little Help From My Dermatologist