A couple of weeks ago we came down to the beach to celebrate my birthday.  It was so special to have my entire family together and I wanted to make sure to capture these memories.  I knew the perfect photographer to do just that.
I had worked with Shelli last March on photos for the blog and I love her work.  She has a knack for capturing the right moments.  I was not disappointed.  The only problem is there are so many photos to choose from, I can't just pick one or two. I wish I could share them all with you.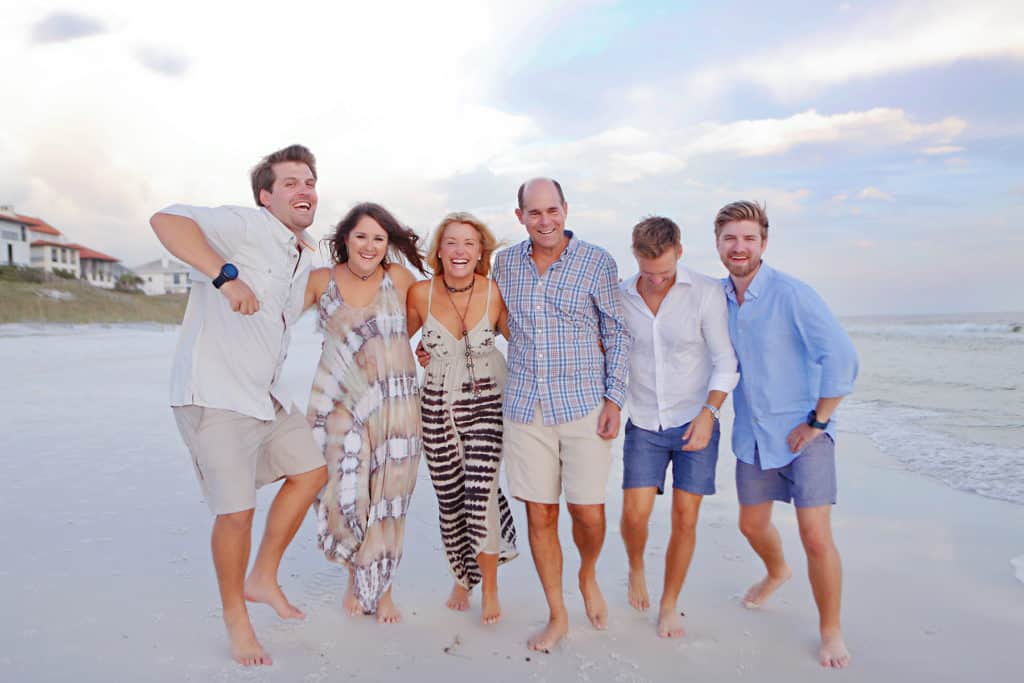 The fall is one of the best times down at the beach and if you have been following me you know what beach I am talking about. Check out this post here, "My Favorites On 30A".
As I have gotten older I know that spending money on experiences is far better than spending money on things. And even better is to have someone capture those memories so that you can share them with others and reflect on them through the years. You never get these moments back.
If you are heading down to the 30A area anytime soon, I would suggest going ahead and booking Shelli right away.  Click here to go straight to her website.
I will be honest every time I tell my crew we are getting photos they are not very happy.  Shelli had a way with everyone and everyone laughed and had a great time. You can see it in these photos.  Shelli is laid back and fun.  She also gets the job done.  It didn't take her very long to capture some of my favorite memories I will have for a lifetime.
So book your trip and book my favorite photographer!  These will be priceless memories that you will cherish forever.