Holiday Baking Fails
First, I should tell you what not to do when you decide to bake for the Holidays.  The number one rule should be to never try to make a recipe from your husband's ex-wife. I really should know better.  But my husband, his sister, and a cousin kept talking about these wonderful cookies.
While I was baking, I also thought it would be a good idea to try these 3 ingredient Keto chocolate coconut cups. I mean really how hard could that be – 3 ingredients?
I also wanted to have an activity with my step-father who has Lewy Body Dementia. I knew if the cookies were as good as everyone said they were, he would be a happy man.
I got the recipe from my sister-in-law. On the recipe, it just said 1 bag of Ghiradelli. Now, remember, it's been a long time since I made chocolate chip cookies. After I had all the ingredients mixed in the bowl ready to put them on the cookie sheet, my husband mentioned the fact that he thought I should have used semi-sweet chips instead of milk chocolate chips.  Well, now it was a little too late since they were already mixed in.
What I learned from Holiday Baking
While my cookies were baking, I decided to try to make the Keto Bombs. Well, I learned a couple of things.  First, I needed to make them smaller, my silicone muffin pan was too big.  Next, I didn't get my coconut butter soft.  So they looked awful.  They did taste good but like I said they were too big so they were too rich.
All in all my husband gave the cookies a 7 out of 10.  My stepdad didn't like them very much.  I think he just likes plain chocolate chip cookies and these were Heath Bar Cookies.
I am not sure if I will try these recipes again since it was a disaster the first time but who knows. I definitely learned more about baking, paying attention to directions, and most important to ask questions if you are unsure. Now, those are good life lessons. Maybe I will just stick with Blue Apron when it comes to cooking. Check out my post here about how it changed my life. Looking for a last minute gift? Why not give a gift certifcate to Blue Apron – Give the Gift of Cooking.
Heath Bar Cookies
Ingredients:
1 bag of Ghiradelli semi-sweet chips
5 Heath Bar's, chopped up
1/2 tsp vanilla
1/2 tsp salt
1/2 tsp baking soda
6 tbsp sugar
6 tbsp brown sugar
1/2 cup soft butter *Needs to be very soft
1 egg
Cream together butter, egg, vanilla, sugars in a big bowl.  In a small bowl mix flour, salt, and baking soda. Mix everything together.  Then add chips and heath bars. Bake 375′ for 10 minutes.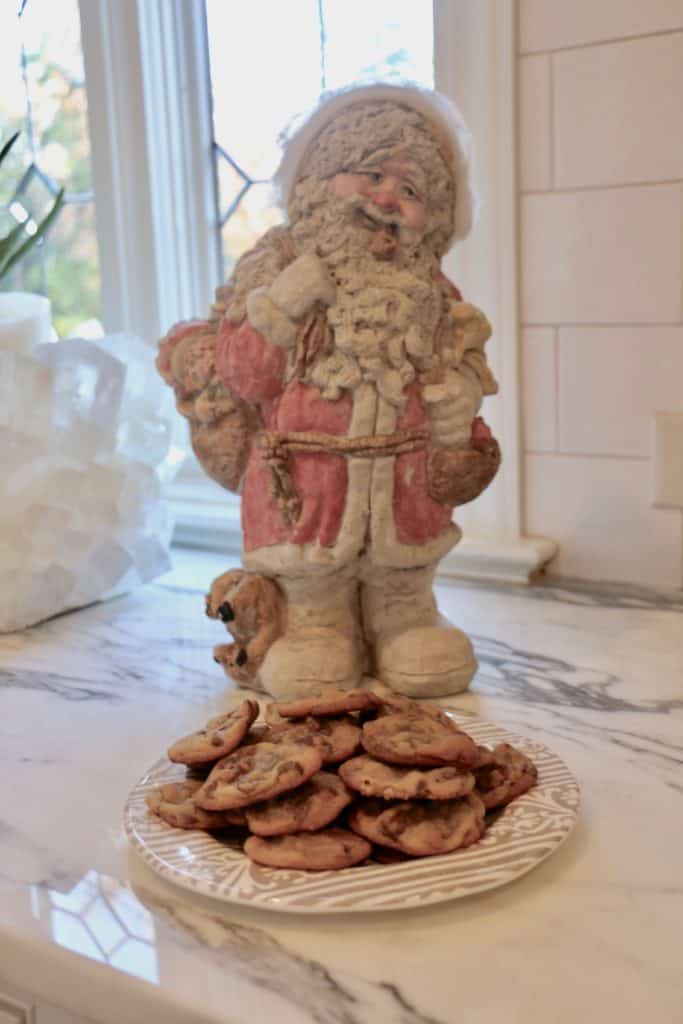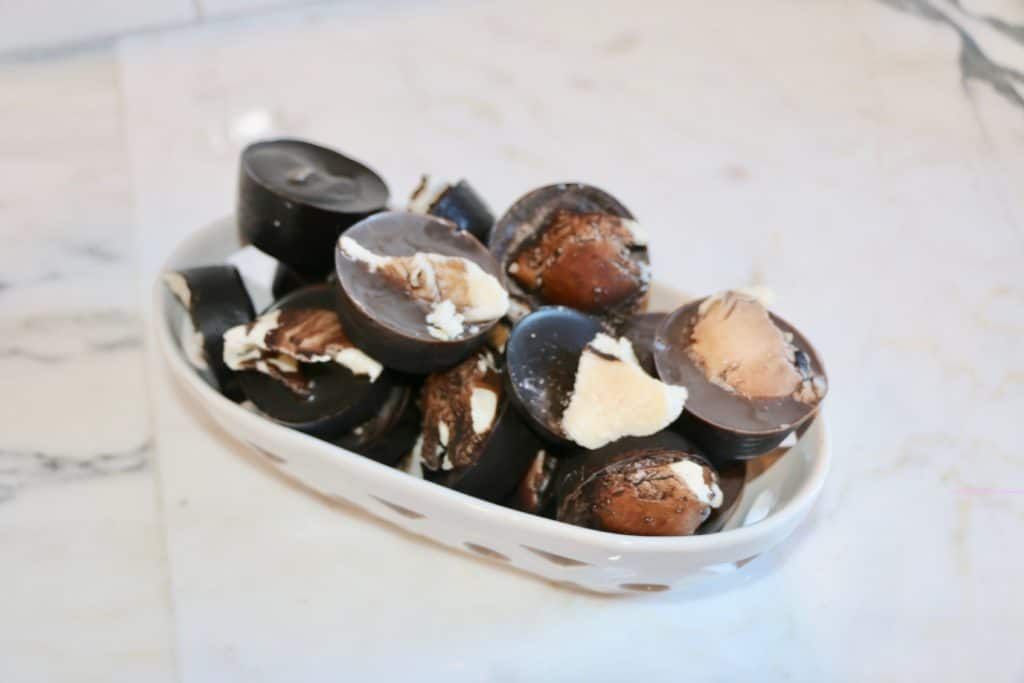 Shop this post: