My favorite fall recipes are comfort food that warms my soul. Fall may be my favorite time of year.  When it starts to cool down a bit and the leaves start changing, I start craving warm foods.
Some comfort foods can undo all of our healthy eating during the summer months.  These recipes I am sharing with you below will help keep you on track during the Holidays.
Chili is one of my favorite things to make in the fall.  It is not only easy to make in the crockpot, but you can also make up a lot to serve to your friends and family or have leftovers.  I really think chili is just like spaghetti sauce better the next day.
This White Chicken Chili is not only tasty it is healthy.  If I am going to eat chips with my chili I like the Siete Grain Free Tortilla Chips.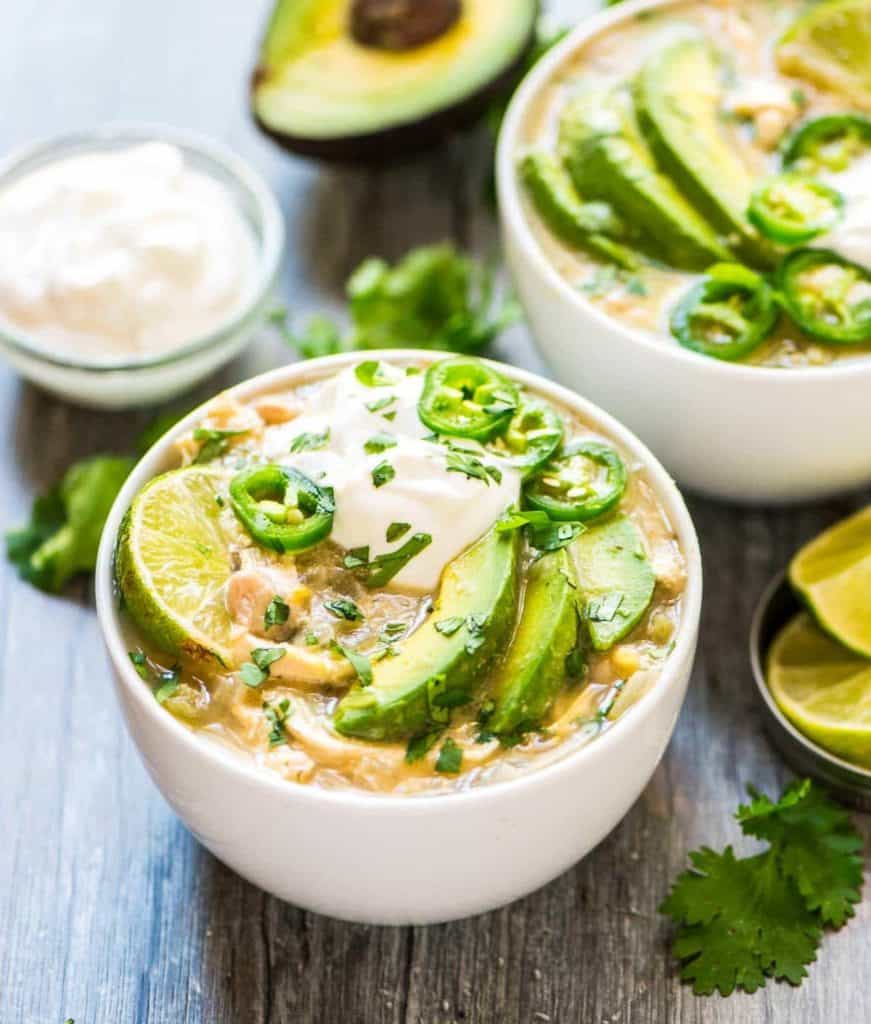 Ali Miller, (check out this post) one of my favorite people to follow and consult with on my own health just released a book "the anti-anxiety diet".  In there I found a great recipe for a sweet indulgence, Paleo Pumpkin Nut And Seed Bars.  I  love anything with pumpkin.  These are so easy to make and your whole family will enjoy them.
If you are looking for an easy low carb dinner, check out this article. I love easy dinners.
What are some of your favorite fall recipes? Please share them below in the comments.