I am about to head to St. Lucia on an anniversary trip with my husband and I have packed some of my favorite spring dresses.  When the weather gets warmer I love to wear dresses.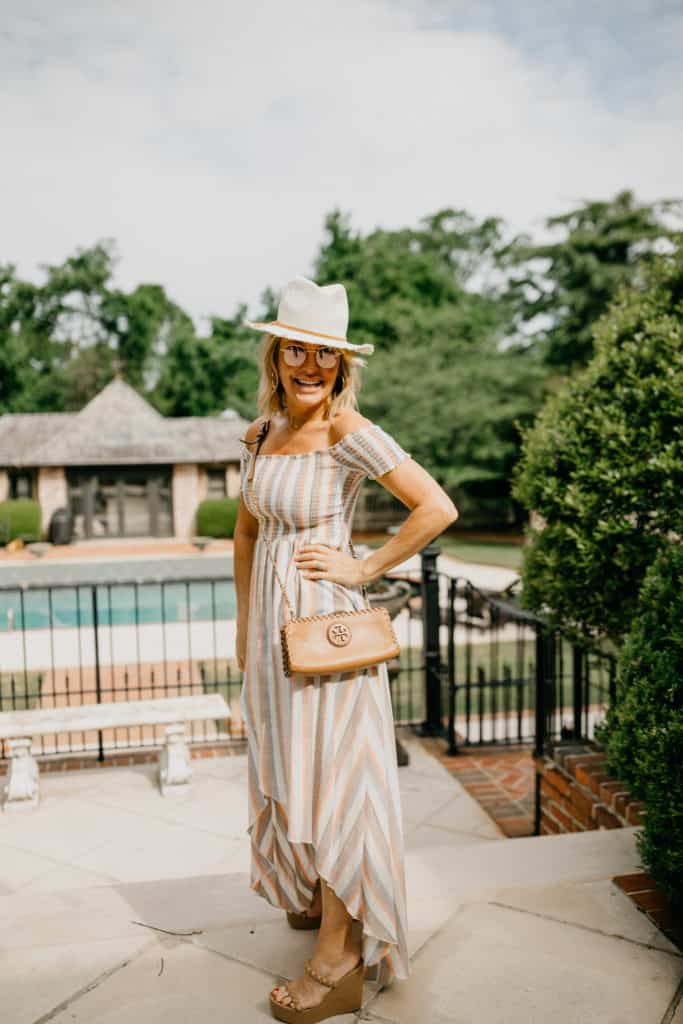 With so many occasions coming up like Mother's Day, Baby Showers, Bridal Showers, and Weddings I have shown you some of my favorites.
Favorite Spring Dresses For A Baby Shower
I am wearing this dress for my daughter-in-law's baby shower.  If you haven't heard we had a gender reveal and it is going to be a girl!!  So I had to get pink.  This dress is a little sporty so I can also dress it down with tennis shoes for a day of shopping.  I would also wear this dress for Mother's Day or a Bridal Shower.
Here are some more of my favorites:
Favorite Dress For A Spring or Summer Wedding
I think it really depends on the wedding on what type of dress you can wear.  We are going to a wedding on Mother's Day so I will probably be wearing this dress that I wore at a fall wedding. I know some of my friends will not wear a dress more than once but I try to make good use out of everything I buy.
Here are some other great dresses for a spring or summer wedding.
Sporty Dresses For Everyday
This is dress is one of my favorites.  When I am running around in the Alabama heat I love a sporty dress and sneakers.
Here are some of my favorites.
Well, I am off to St. Lucia and where I will be wearing several of my favorite spring dresses!!
Everything you see me wearing came from my favorite store Gus Mayer.