It's no secret I love fashion and especially fall fashion.  One of my favorite trends for fall is the leopard print. It will defiantly be a basic in my fall and into my winter wardrobe.
When I first saw this top in Gus Mayer I knew I had to have it.  It is the perfect top to dress up or down and it is a great transitional piece. I could wear this top with this faux leather skirt or these pants that I love. When it gets a little colder, I would wear this over it.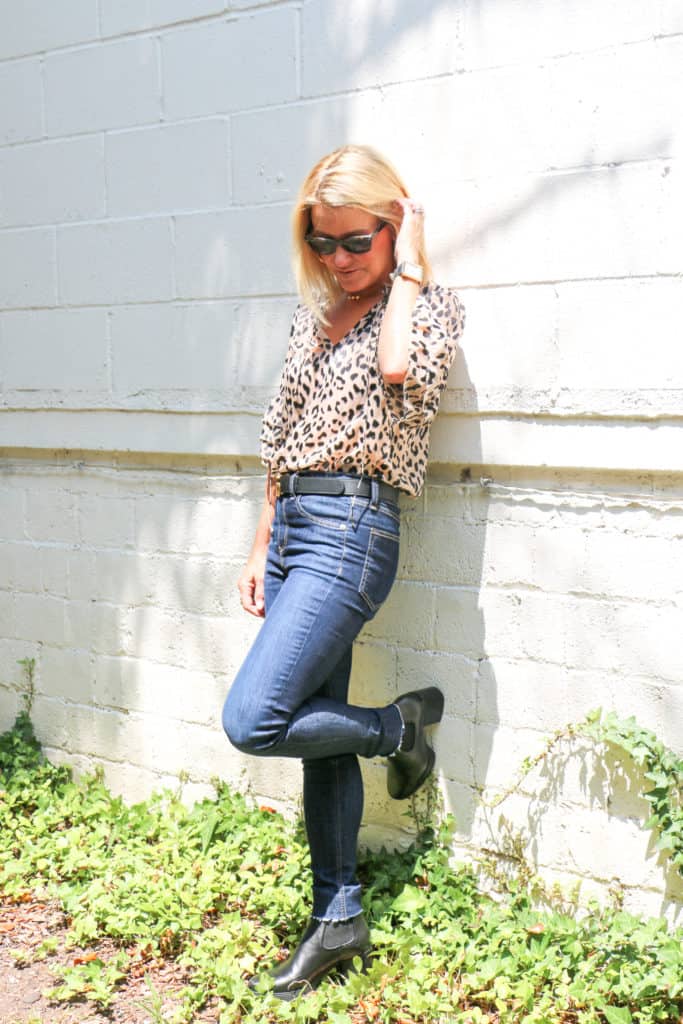 Another big trend for fall is faux fur.  In Alabama, it is hard to even think of fur anything right now, but in a couple of months, you will be happy to have one to stay warm on those occasional days or nights that it gets cold.  Gus Mayer has some of my favorite faux fur's right now. Remember this post on leopard faux fur with my friend Cathy.
Sometimes I like just a splash of leopard, a pair of shoes or a handbag would be great to add and be on trend.  Here are some of my favorites.
You really don't have to spend a lot of money to be on trend.  Here are some great buys with the same look.
It really isn't' realistic to have a full closet of leopard but if I did here are some of the pieces I would have.
What are your favorite trends for fall?
Shop my look: