In February we traveled to Palm Beach one of our favorite places to visit. We usually go every February for the Palm Beach Jewelry, Art, and Antique Show. February is a great time to visit Palm Beach.  The weather is just perfect.
I am partial to the Sunshine State.  I just love warm weather and palm trees.  It is one of those things that just makes me happy!
My husband is the one who introduced me to Palm Beach along with Art and Antiques.  I have never been into fine Art and Antiques but it is growing on me.  I have learned quite a bit over the last few years.  However, I am still amazed at what people call Art and the prices that are put on it.
Where To Stay In Palm Beach
We usually stay at The Chesterfield Hotel.  It is a small luxury hotel where you feel like you have gone back in time.  There are only 42 rooms and 11 suites.  We usually stay in one of the Deluxe King rooms.  It is not big but it is very comfortable.
The Restaurant at the Hotel is called the Leopard Lounge and Restaurant.  I just love the atmosphere!  Every time I go there I feel like I am back in the 70's. At night before dinner, we usually go down to the lounge and grab a drink.  There is usually someone playing the piano and singing.  I really could sit there all night and be entertained.  Later at night, the place is really hopping with a lot of people dancing.
The pool is small and intimate.  We don't usually spend much time at the pool but if we have an afternoon free we love to sit there and read.
Things To Do In Palm Beach
Besides going to the Palm Beach Show we love to rent bikes and ride all over the island.  We rent them from The Palm Beach Bicycle Trail Shop.  They will give you a map of the bicycle trail.  This is a great way to explore the island.
There are many opportunities to shop when you are in Palm Beach. We love to go to the shops on Worth Avenue also known as the Rodeo Drive of Florida.  Worth Avenue is within a block or two of the Chesterfield Hotel which is another plus.  We also like to go shopping on Antique Row.  We have found some of our favorite items for our house on Antique Row.
You can check here for other ideas of things to do in Palm Beach. I would love to rent a boat or jet ski and ride around the water next time we go.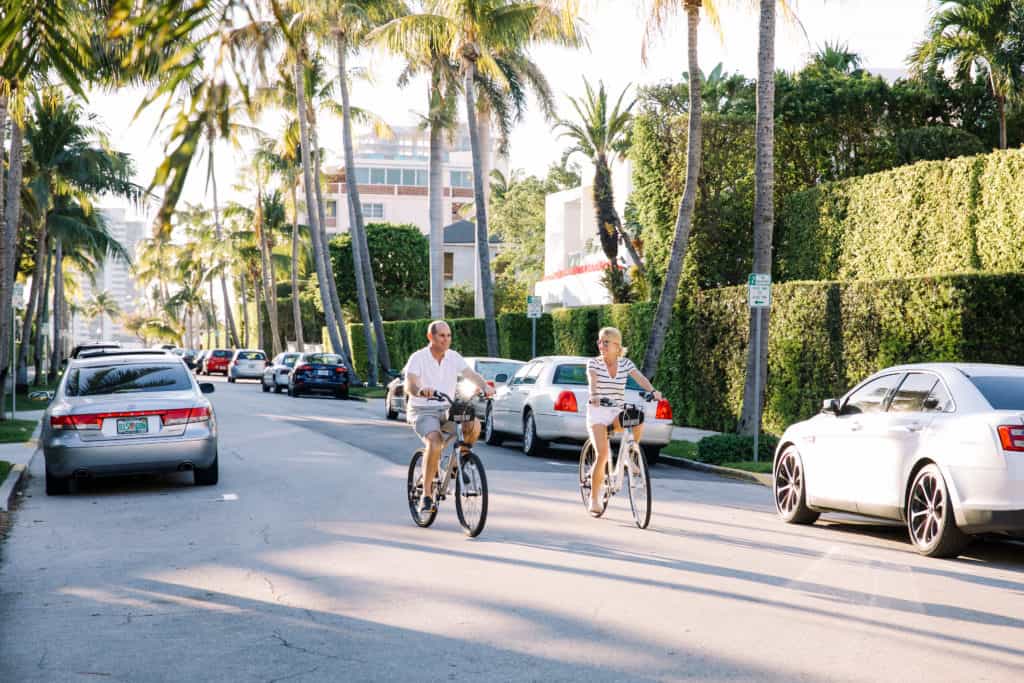 Places To Eat In Palm Beach
We are planning a trip soon towards the Tampa and Sarasota area.  What are your favorite places there?
Shop my looks: