Are you planning a Holiday Party With Your Girlfriends?  Meredith (The Southern Source) and I have teamed up again to bring you an Easy Healthy Holiday Party. You may remember our post-Easy Healthy Girls Night Out.
I can always count on my girl, Meredith to have wonderful food ideas.  I have never seen someone come up with so many great easy ideas that I can even do and to top it off she makes it look so pretty.
The Menu For Your Easy Healthy Holiday Party
Cheese Ball or Wreath with crackers
Dill Cream Cheese for Smoked Salmon Cucumber Poppers 
What To Wear To Your Easy Healthy Holiday Party
I love all things velvet right now and this dress is a major splurge I got for the Holidays. But the good news is that it is on major sale! These pants are on sale and would be perfect to pair with a white silk top. Here are some other options.
Who To Invite To Your Easy Healthy Holiday Party
Maybe I should start off with who not to invite.  Do not invite people who stress you out or suck the life out of you.  Why would you want them at your party?
Now you need to decide do you want just girls or is it going to be couples?  Personally, sometimes we do both.  I like to have a small party with my close girlfriends and then we might have a bigger party with couples that my husband and I both enjoy.
Special Cocktail For Your Easy Healthy Holiday Party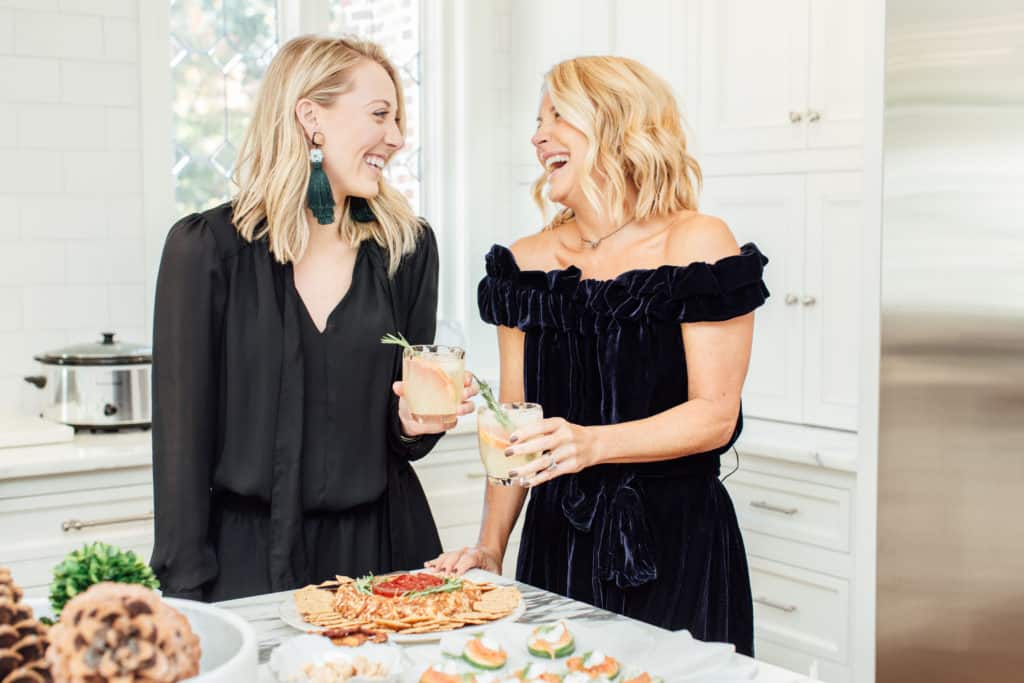 You know I always have wine at my parties and one of my favorites is FitVine Wine.  I have also been wanting to try Dry Farm Wines these are all natural and additive free wines.
It is always good to have at least one signature drink and we love the Rosemary Grapefruit Paloma.  It has tequila in it which can be one of the "cleanest" liquors.  However, not just any tequila it has to be Blanco tequila which is the purest type of 100 percent agave tequila.
So there you have it you are all ready for your Easy Healthy Holiday Party With Your Girlfriends.  Please let me know if you take any of the suggestions and if you do be sure to post on social media and tag Well and Worthy Life and The Southern Source.