Are you shopping for a healthy girl in your life?  Or maybe you are the "Healthy Girl" and you need to send someone your wish list.  This is the post for you.  It is the ultimate Healthy Girl's gift guide.
Healthy Girl Fashion
Let's first start with the fashion.  These leggings are my favorite right now!  I absolutely love them and I will wear them even when I am not working out.  Studio to street is definitely my style, especially this time of the year.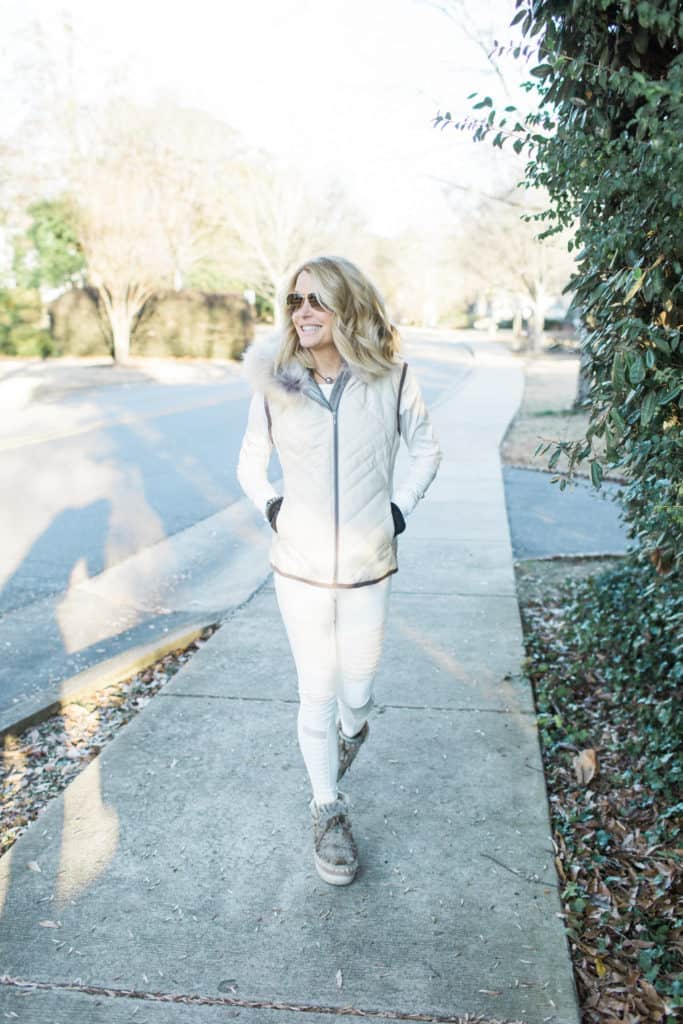 Here are more of my favorites that are sure to be yours and your favorite "Healthy Girl".
Healthy Girl Shoes
I have picked out some of my favorite shoes for walking or working out in.
Healthy Girl Cooks
Now anyone who really knows me well knows that I DO NOT love to cook but I do like to eat at home and I like it to be healthy.  If you are looking to make the "Healthy Girls" life easier buy her a gift of Nourish Meals.  If you follow me on Instagram and watch my stories you will see that I eat Nourish Meals several times a week.
I do like to cook soups and chili.  Check out this post here and here.  Also, a good smoothie is essential to any "Healthy Girl".
Healthy Girl Equipment
Here are some items that any "Healthy Girl" would love to have, at least they are on my list.
Healthy Girl Splurge
Are you looking to splurge a little on your "Healthy Girl"?  Well, if it were me, I would love this Peleton Bike (hint, hint). Or maybe a healthy vacation to one of my favorite places, Miraval or Canyon Ranch. You really can't go wrong with either of these.
Healthy Girl Wellness Programs
What about helping your "Healthy Girl" feel and look her best in 2019.  I have two program options for her, the FASTer Way to Fat Loss® program or my Health Coaching Services.
Are you unsure of which program would be best for her?  Click here to book your FREE 20-minute consultation.
All my "Healthy Girls" out there what is on your Holiday Wish List this year?