So florals are a big trend right now.  I really never thought of myself as a floral kind of girl but they are growing on me.  Not literally but you know what I mean.
I love flowers but I didn't necessarily want to wear them. However, there are so many different patterns and styles that I do like.  This dress that I am wearing in these pictures is one of my favorites.  I got it at Gus Mayer at a trunk show a few months ago.  They don't have it anymore but I did find it on sale here.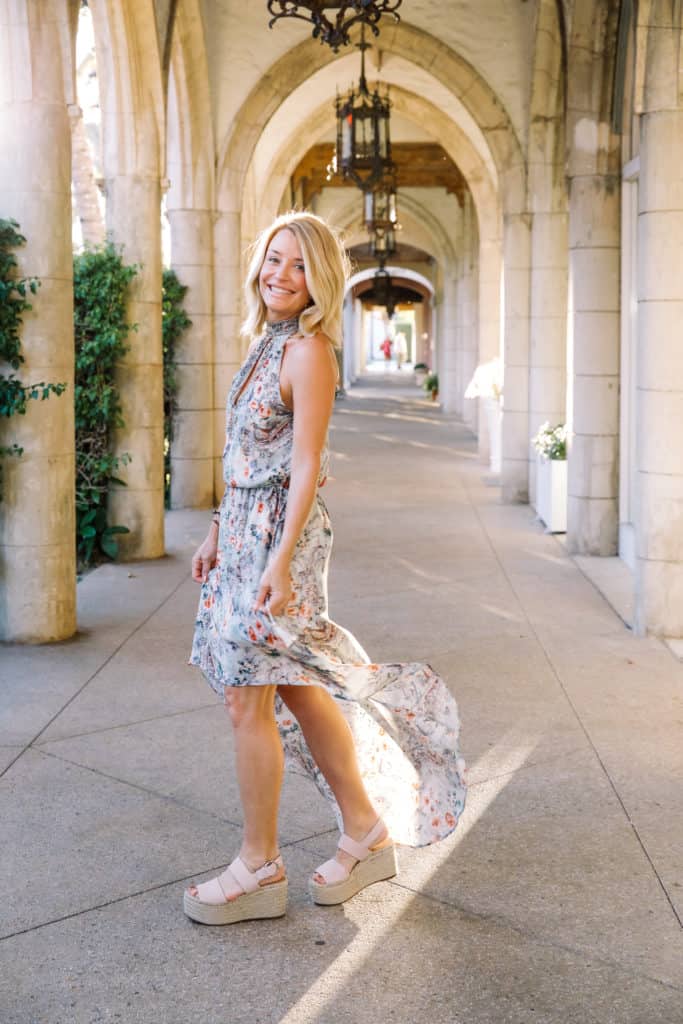 One of the things I love about this dress is I can dress it up or down.  I can wear it with platforms or flats for a more casual look or I can wear it with these heels for dinner or a wedding.
Pearls go great with florals.  Check out my post here about my favorite pearls. There are so many ways you can wear florals and the colors get me in the mood for spring even though I wonder if it really is ever going to get here.  Here are some of my favorite florals:

Instead of giving your mother flowers for Mother's Day why not give her something that she will have a little longer.  Here are some great options.

How do you feel about florals?